9. SPECTRUM_cloud
9.1 Log In/registration
9.1.1 Registration
9. SPECTRUM_cloud
SPECTRUM_cloud is your personal SPECTRUM data store on the Internet, where you can save show projects and variants, download collection data and take advantage of a variety of services. The cloud also makes it possible to exchange image data and variants between the different SPECTRUM applications.
9.1 Log In/registration


DTo access the cloud, click the "SPECTRUM_cloud" button in the program. An Internet connection is required.

9.1.1 Registration


You have to register before you can use the SPECTRUM_cloud for the first time. To register, click "Create account": You see the registration screen. Fill in all the required fields (marked with asterisks) and click "Register".

You can now log in with your access data.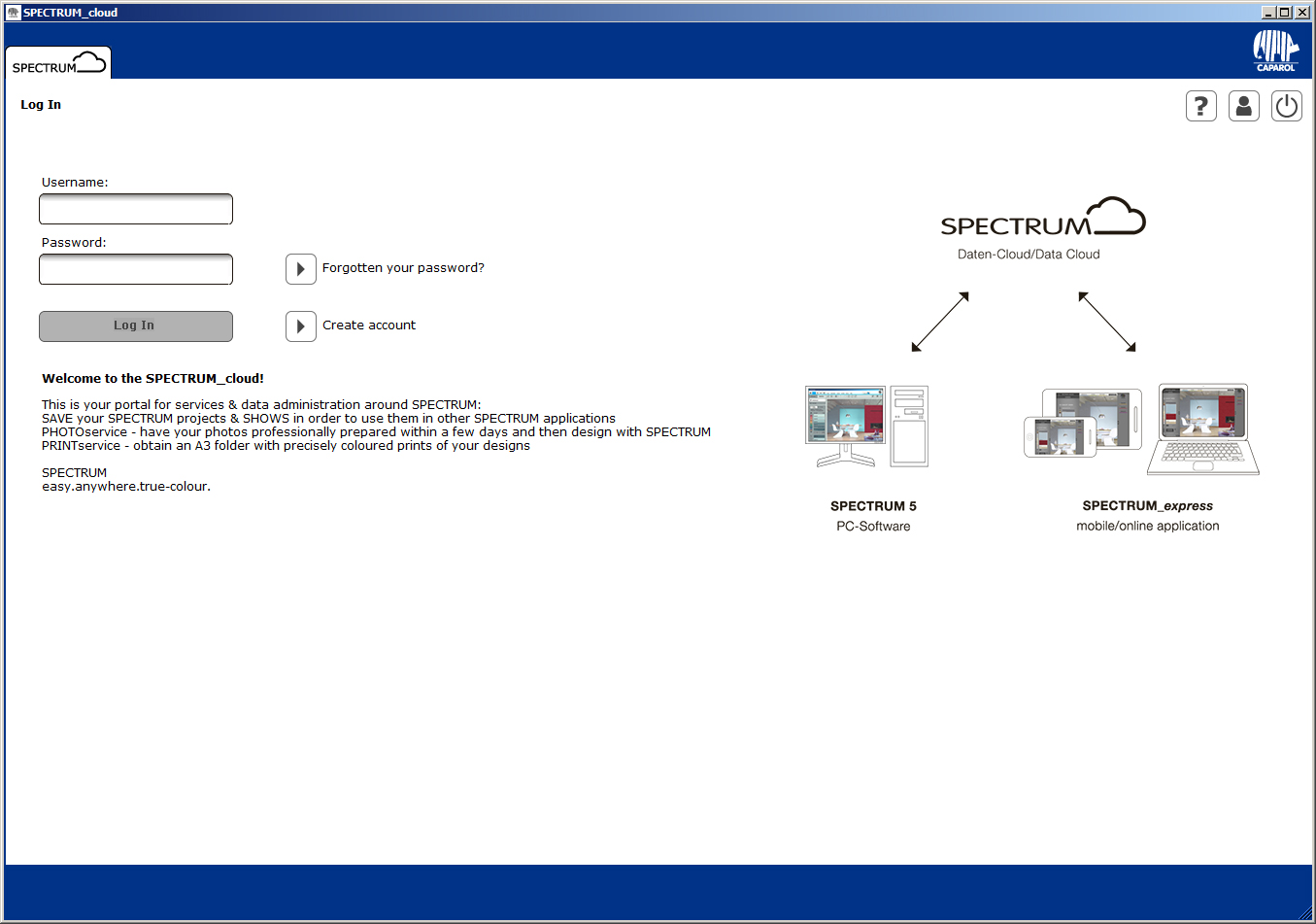 Note: If you already use one of the other Caparol/Spectrum portals, such as capadata_online or the Jumbo Portal, you do not have to register again for the SPECTRUM_cloud. You can use your existing login data from the other portal to log in to the cloud.